Summer
30 Years, Philippines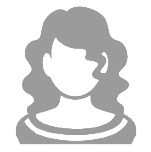 Online

less than 2 months ago

Username

Summer-30-23156697157

Gender

Woman

Country

Philippines

Age

30

Eyes

Hazel

Hair

Brown

Body

Curvy

Height

159 cm (5'02")

Looking for

Language Exchange
Friends


About me

Im looking for a good conversation and a travel buddy. But since more of you guys were very rude of me and offensively annoying, expertly pervert almost to perfection,I'll be rude to you from now on and that's a promise So ,more perv please.(note the sarcasm) (Kapag ang username may number sa hulihan ng pangalan,perv yan). By the way other than imo I don't have other app okey? So don't ask again.