Williams
55 Years, United States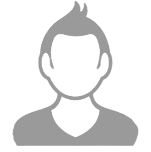 Send message Add friend Report

Last activity

less than 5 months ago

User name

williams

Gender

Man

Country

United States

City

San Antonio

Age

55

Eyes

Brown

Hair

Black

Body

Average

Height

155 cm (5'01")

Looking for

Soulmate


About me
I am kind, caring, generous, thoughtful, opinionated, handsome, and intelligent and have many lovable qualities.. I try to allow life itself not to stress me out and remain a happy go lucky person.. Love to kiss and hug.. I think one of my biggest flaws is being too nice and loyal to people in my life, but it is just the right thing we should all do, but in general, good always outweighs the bad.. I'm very responsible but still let the inner boy in me come out at times, OK maybe sometimes too much..